High-precision surfaces? Many can do that. But not in a fraction of the time.
Leistritz whirling machines combine the quality of grinding with the process time of milling. Thus, you produce surface quality of the highest IT class and save precious resources. But not only that: dry machining eliminates the need for coolants. The result is perfect workpieces - and additionally recyclable chips.
A Win-Win-Win-Situation!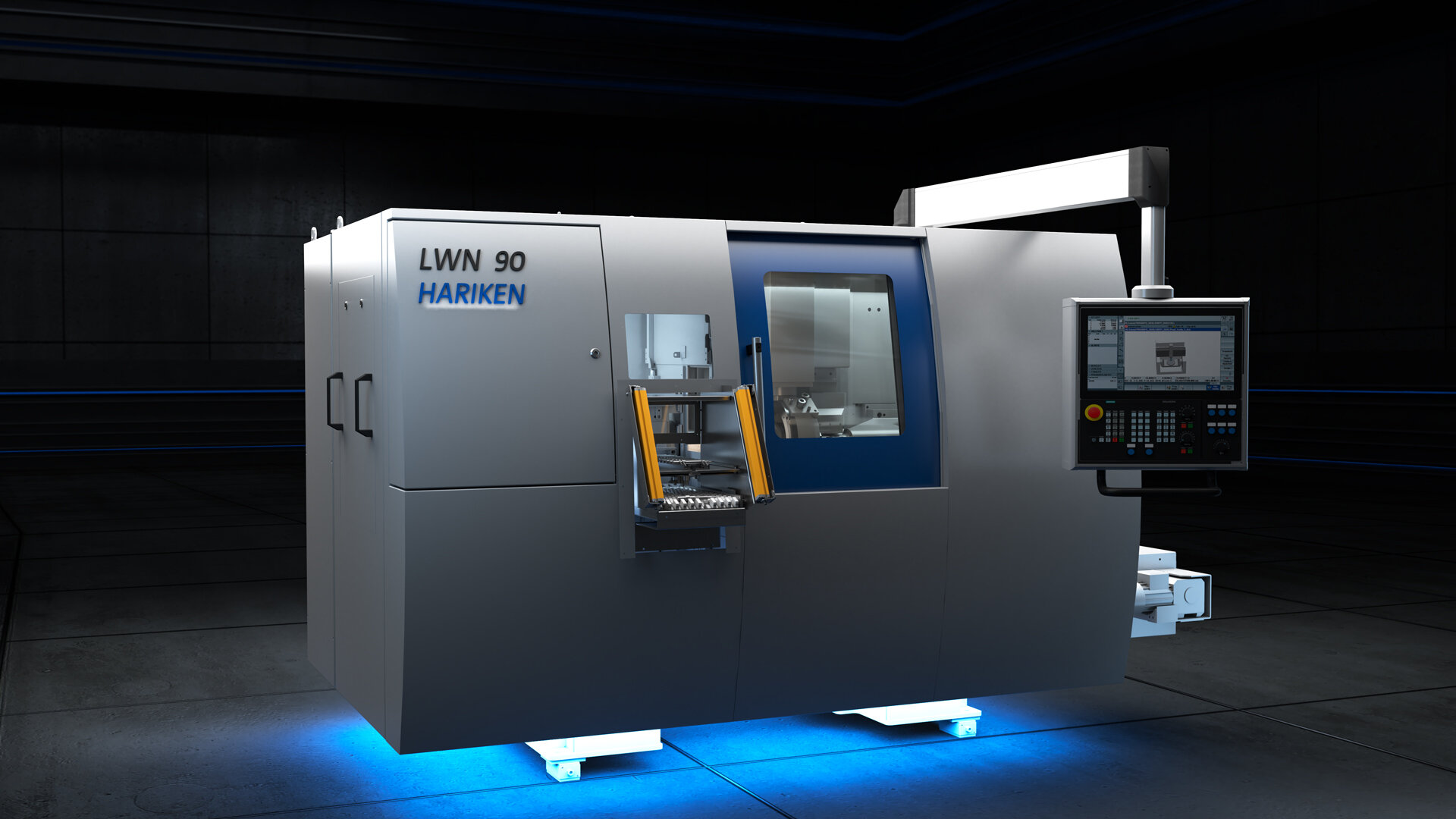 1
2
3
4
5
LWN 90 Hariken
The whirlwind in profile milling
1
Compact Design
With a size of only 1.72m x 3.2m x 2.03m you save valuable floorspace
2
Speed isn't everything - It's the one thing that matters
With up to 12,000 rpm you can machine workpieces in the shortest possible time - Up to 6x faster than grinding
3
Precision is what we do
With the LWN 90 Hariken, workpieces up to IT class 1 are possible
4
Precise up to the µ
Surface accuracy up to Rz 2
5
Operation made easy
Modern control technology makes the machine child's play to operate - for optimum process reliability
So much free space
Just imagine: You would not need coolant for the machining of your workpieces and thus no coolant preparation, your chips can thus be recycled and you do not need a warehouse for the disposal of hazardous waste and instead of three machines you only need one.
Impossible?
This interactive graphic offers you a preview of your future space.
Patrick Schuka
Head of Sales Machine Tools
Leistritz Produktionstechnik GmbH
T+49 (911) 4306 403
F+49 (911) 4306 440
Set up an appointment right away