Leistritz keeps your machine tool running
Our competent and experienced team of service staff accompanies you before, during and after the purchase of your machine. During the entire life cycle of your system, our technicians and commercial staff are available for you on the phone and on site at all times with advice and action to keep your machine tool running.
+49 (9654) 89-880
We are available from mondy to fridayfrom 7:00 a.m. - 6:00 p.m.
or via email: produktionstechnik-service@leistritz.com
In good hands right from the start. We will also support you after the delivery of the system on site.
Modern machine tools require expert handling in order to achieve highly efficient results. Leistritz machine tools are commissioned at the customer's site. Our service technicians accompany the customers during the first production run to ensure a smooth and safe start.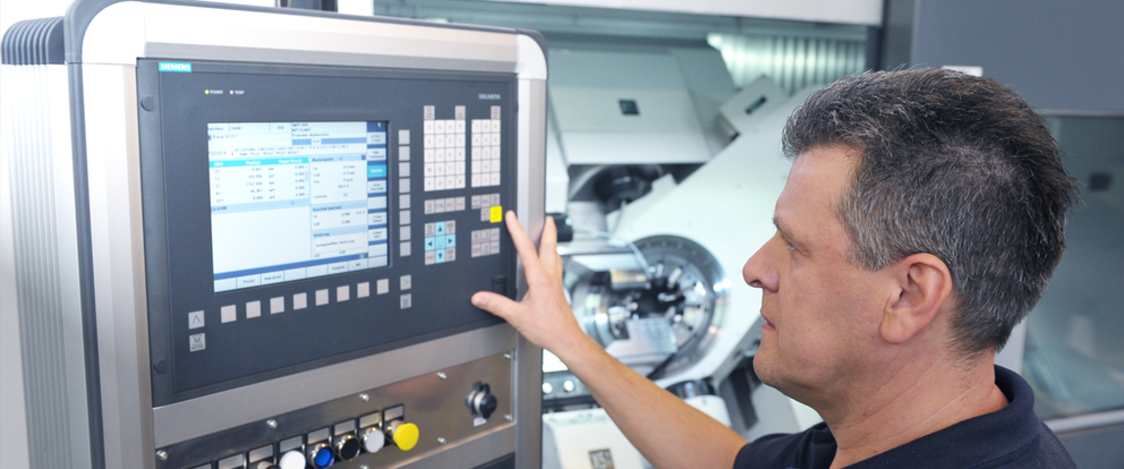 We offer the following services:
Commissioning preparation checklist
Test run
Commissioning report
Practice-oriented instruction in the operation of the system
We support you - directly on site.
At the start of production with your new machine tool, our specialist accompanies your operating staff in the start-up phase. A valuable advantage for you to build up first experiences and routine.
While production is in progress, our specialist will train your operators, advise them on setting up the machinery and equipment, and answer any questions as they arise during the start-up phase. He supervises the individual production steps and helps to optimize processes.
The routine use of the machines and systems increases the productivity of your production and the quality of your products. Avoiding operator errors reduces production time and increases safety.
If things need to be done quickly, we will find a solution that suits you.
Our spare parts specialists assist you professionally and competently in the selection of the relevant components and take care of a fast and reliable delivery.
For our spare parts we guarantee the same quality standard as for the first delivery.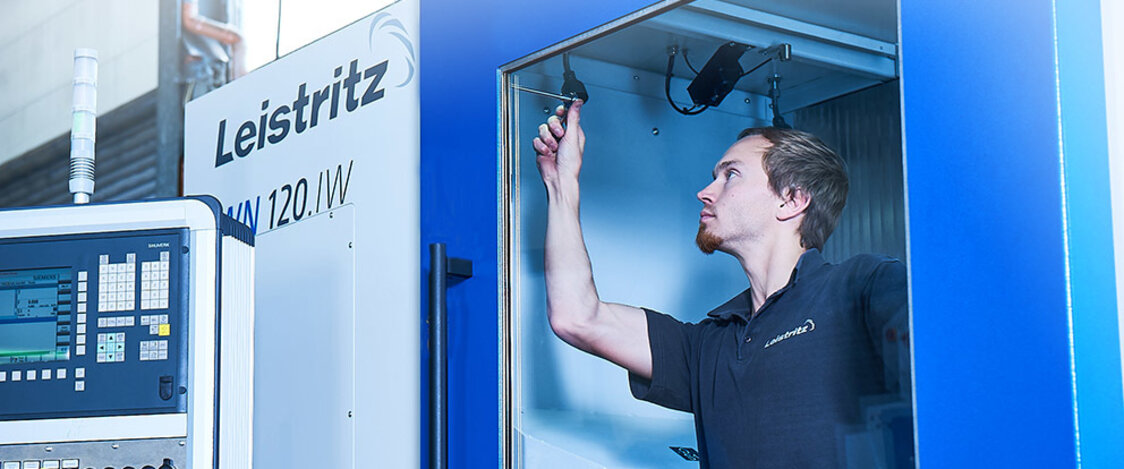 Increase your machine availability.
Spare parts packages tailored to your needs can drastically reduce downtime and increase your machine availability. Short-term repairs or independent installation become possible.
On request, we will gladly provide time- and function-critical spare parts for your individual needs. Our specialists advise you personally on the selection of suitable spare parts packages.
With us you benefit from:
Professional and competent advice
Reliable and fast processing
Original spare parts
Spare-parts packages
Delivery worldwide
Replacing the safety glass
In particular during the setting process of a CNC machine or when starting up in production, the operators look very closely through the glass. This serves as a viewing window and also as protection. Finally, it usually retains chips, fragments or cooling lubricants splashing out during machine operation.
If the glass is too old or already brittle, it must bereplaced. Tip: In the safety glass of your Leistritz machine, a stamp is incorporated that gives information about the year of production. If it is more than eight years old, we should replace it immediately.
As you know, foresight is better than hindsight!
This not only holds true for many areas of everyday life, but also applies to machines. Wear and tear is a natural phenomenon on machine parts that are in daily use. Regular maintenance and anti-wear measures can save a lot of time and money, as well as prevent unplanned production stoppages. Regular maintenance allows an early identification of possible causes of system failures and prevents high repair costs.
Leistritz offers a variety of customizable maintenance models and other features that help ensure long machine life and reduce downtime.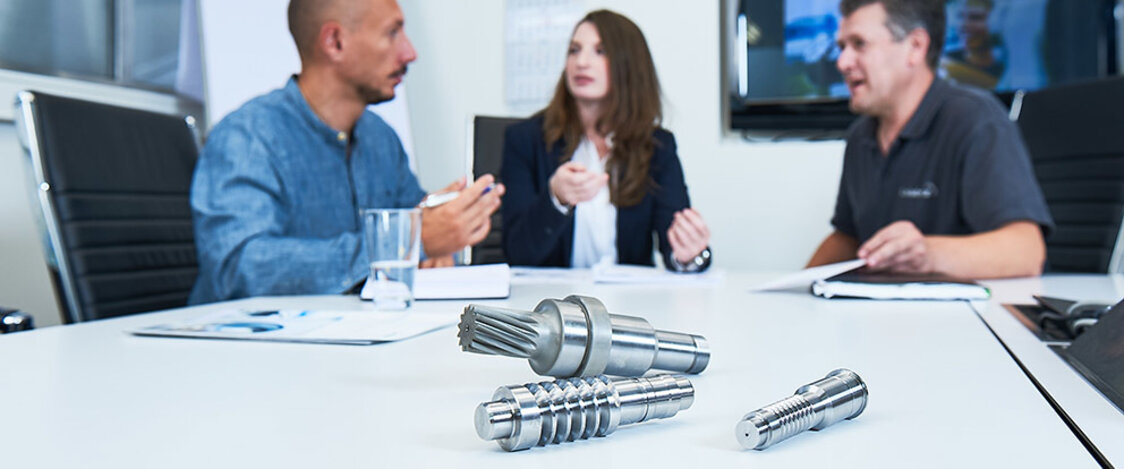 Your benefits:
10% discount on recommended wear and spare parts
Individual consulting and expert care
Extension of the machine life by original spare parts
Reduction of unplanned downtime
Predictable service costs over the contract period
Individual service and maintenance contracts based on long-term partnerships
Planning of recurrent inspections and preventive maintenance
We tailor our maintenance models individually to your requirements:
CheckUp Basic
Basic service: Inspection, geometry check
Checklist with documented repair and spare parts requirements
CheckUp Advanced
Basic service: Inspection, geometry check
Checklist with documented repair and spare parts requirements
+ regular exchange of critical spare parts
+ Leistritz Remote Service (optional)
Remote Diagnosis
Remote access to system controls is an indispensable asset for plant operators as well as plant manufacturers worldwide. Leistritz offers you a hardware-based solution - for more operational reliability: be it for error analysis, the correction of configuration deficiencies or technical faults, for the implementation of software updates or functional enhancements. At Leistritz, this service has long since become standard (older systems can be retrofitted).
Security and the protection of customer data play a major role here. Therefore, the data is encrypted via a secure VPN tunnel, which is protected by a separate firewall. Only our customers can use a switch to allow the external access of our service personnel. We work with our own sub-network, which is used exclusively by our service technicians. In this way, service can be done remotely, quickly, and inexpensively.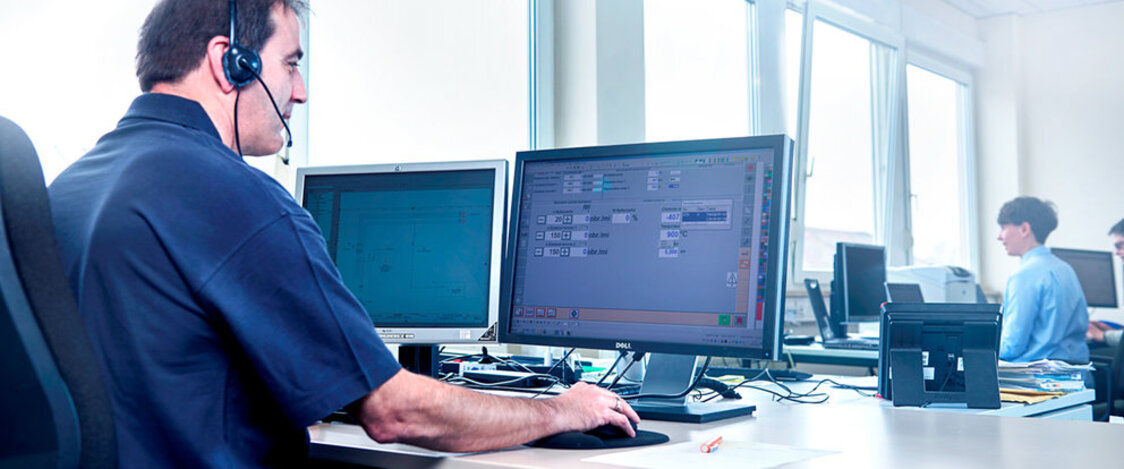 Remote Service
Constantly increasing demands on machine and plant availability with the lowest possible service costs require state-of-the-art solutions. That is why we at Leistritz work with industrial "smartGlasses":
With these special data glasses and intelligent software applications, we offer our customers the possibility to communicate bidirectionally with our service technicians in a simple and secure way via a secure VPN connection. The glasses include a camera for video and image recording as well as a display and are therefore able to visualize all instruction steps quickly and directly at the workplace (e.g. on site at the machine in the hall).
Knowledge is therefore shared in real time. In addition to fast service, you benefit above all from reduced service costs - after all, there are no travel costs.
Your benefits at a glance:
Lower downtimes (reduction of unplanned machine downtimes)
Faster service (immediate situation overview possible)
Time and cost savings
Predictive Maintenance
Know today what's important tomorrow.
The networking of system components and machines sets new standards in the industry. Leistritz offers a solution that allows you to quickly and easily retrieve machine data and benefit from the evaluations over the long term.
We combine sensor, operating and production data with analysis and process know-how. This creates real added value for our customers.
Condition Monitoring
You will immediately recognize critical conditions of the system such as alarms. Countermeasures can be initiated immediately.
Performance Monitoring
With MT-LINKi, various diagnostic data such as alarm history, program history, signal curve, and macro value history can be displayed. This allows you to identify bottlenecks and optimize the production process.
Diagnostics
With MT-LINKi, various diagnostic data such as alarm history, program history, signal curve, and macro value history can be displayed. This allows you to identify bottlenecks and optimize the production process.
Messenger
Stay informed about the current machine condition. The messenger notifies you about current alarms and states of the machine.
Invest in the knowledge of your staff!
We support you - no matter whether you have a used or a new Leistritz machine.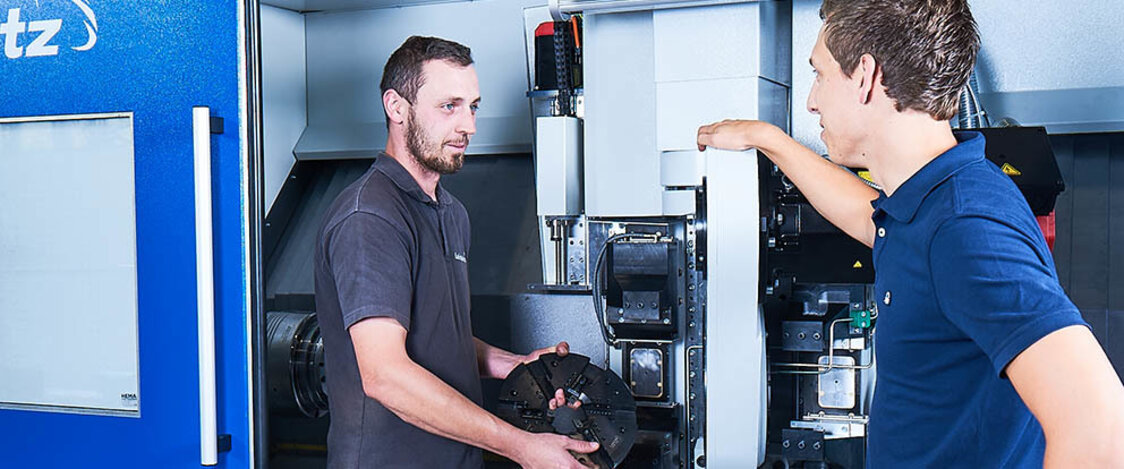 Together with you, we develop the individual training requirements for your machine operators and maintenance staff. You will receive valuable practical knowledge, as the training courses are carried out by our long-time employees.
We would be happy to make you an offer, including an assessment of your existing system.
Knowledge from professionals for professionals.
With decades of experience in metal cutting and forming of a variety of materials, we possess a great deal of knowledge to increase your productivity.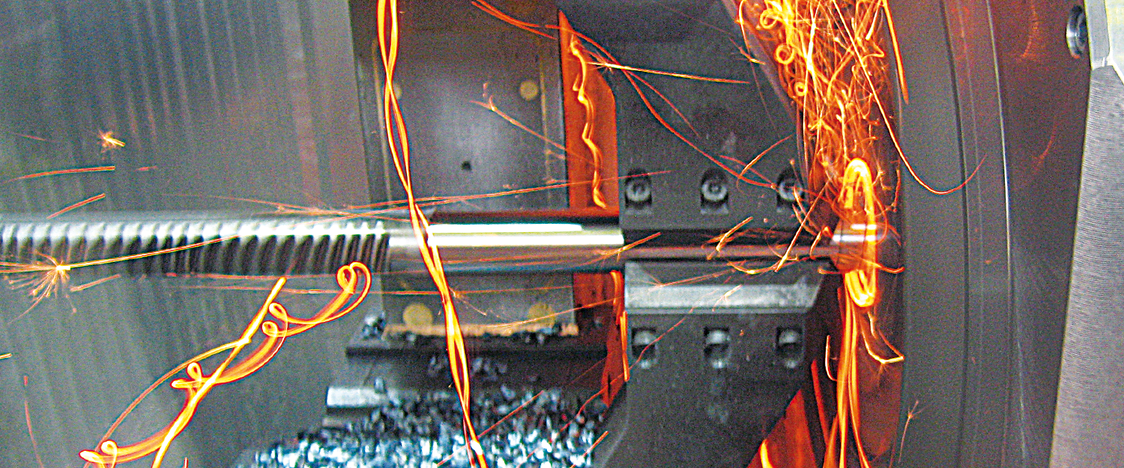 Our scope of services includes:
Collision monitoring regarding the clamping position - workpiece - tool
Feasibility studies
Sample manufacturing
Production support
Cutting tests on site with review of tool life , machining time, surface quality, and accuracy
New solutions for existing plants
You have an older system that you want to optimize technologically? Or your production conditions have changed and with it the machine requirements?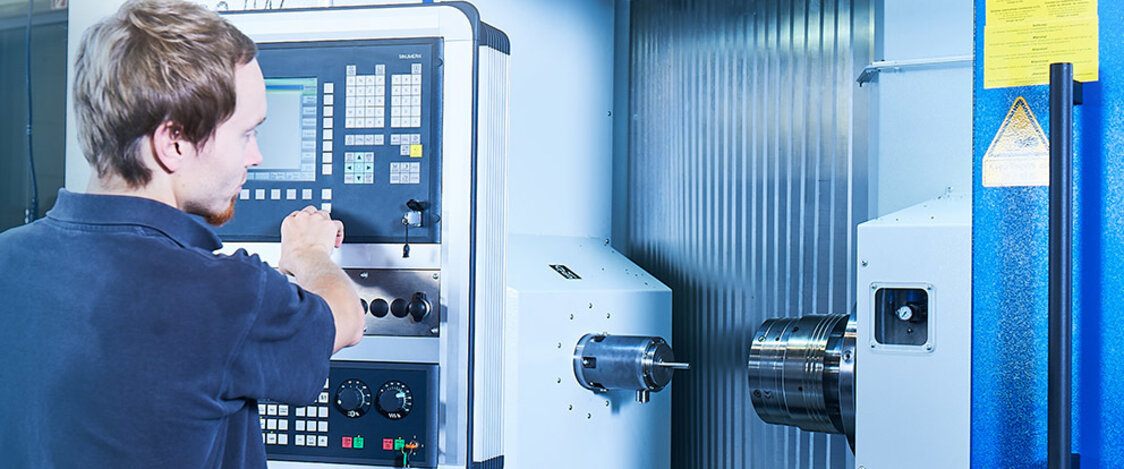 We offer you a realistic assessment of the actual and target condition in order to show you a swift and economical solution with a technically optimized design. If required, we also carry out complete conversions.
Even when it comes to bringing your control unit up to date, we are at your disposal. Depending on your needs, we adapt your existing operator panel or replace it.
Avoid expensive new acquisitions and invest in the modernization of your existing plants!
Whirling tools
We offer tools that are optimally adapted for the Leistritz whirling machines. Since we are a process supplier with system responsibility, you receive custom-fit quality products manufactured with precise workmanship. In this, you benefit from our extensive know-how in application technology. We are happy to assist you in finding the right tool solution.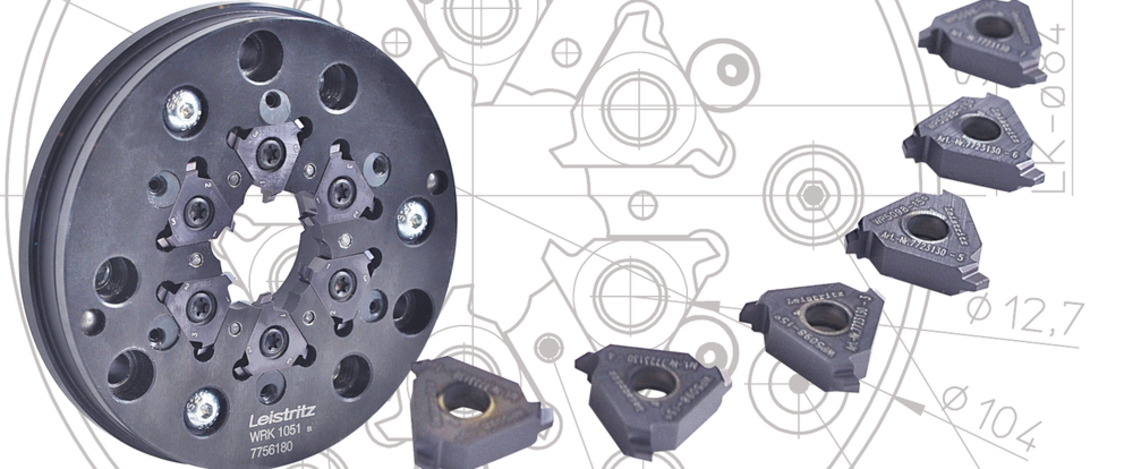 Regrinding service for whirling inserts
Where manufacturing is concerned, long durability and high productivity are key. If it comes to wear of inserts, we help with our regrinding service: Have your whirling inserts reground and keep your whirling tools serviceable more quickly and with less expenses.
Keyseating cutters
Based on our many years' experience, we have an extensive application know-how. When it comes to the delivery of keyseating cutters, we will be happy to advise you. Standard cutters can be delivered off the shelf. In this, we are not limited to our own cutters, rather we also supply keyseating cutters from other manufacturers.
Of course we also provide our well-proven regrinding service for keyseating cutters. Please contact us!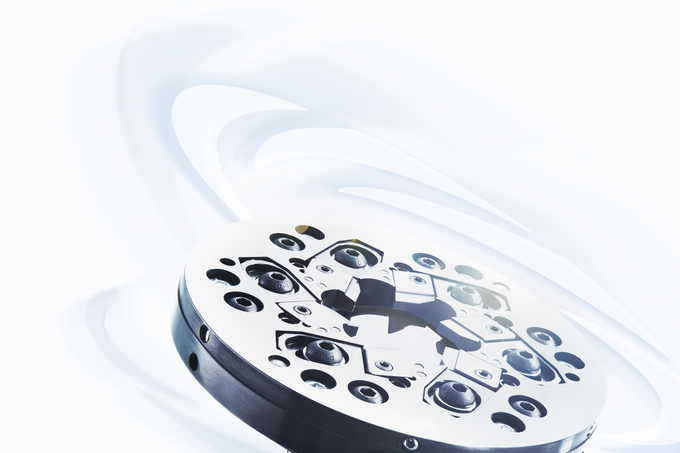 Leistritz Tools Service Team
Leistritz Produktionstechnik GmbH
T+49 (9654) 89-880
F+49 (9654) 89-97941